Bakersfield Life Chain
Approximately 570 Christians from diverse churches (Catholic, Baptist, Pentecostal, etc.) gathered together on the streets of Bakersfield on October 26 to pray for the local mothers and their babies who suffer every week in the nearby FPA abortion chamber.
Although the number of participating churches was relatively small, several pastors who led their parishioners to the streets in large numbers made up for the churches which were missing.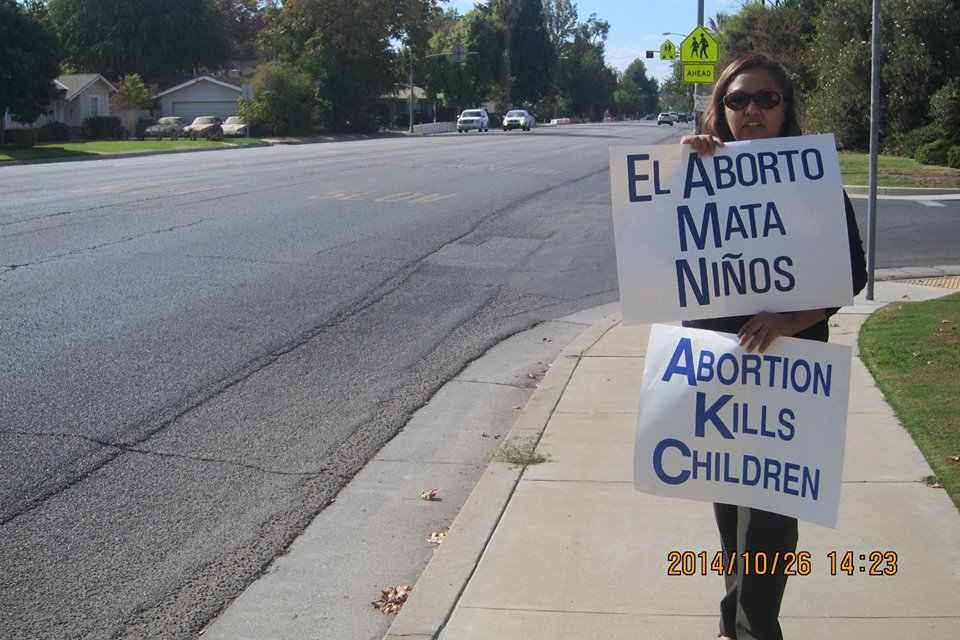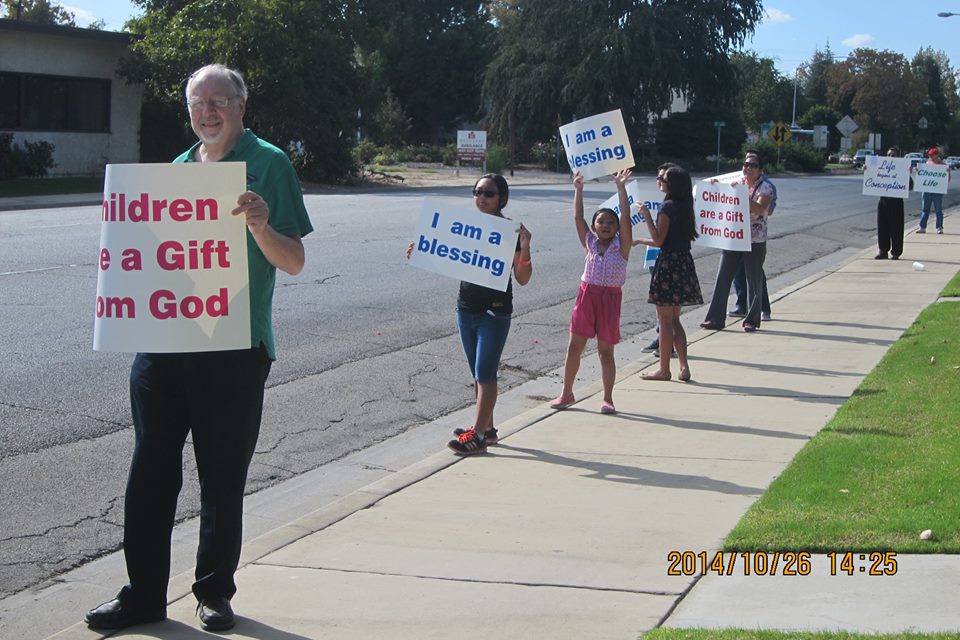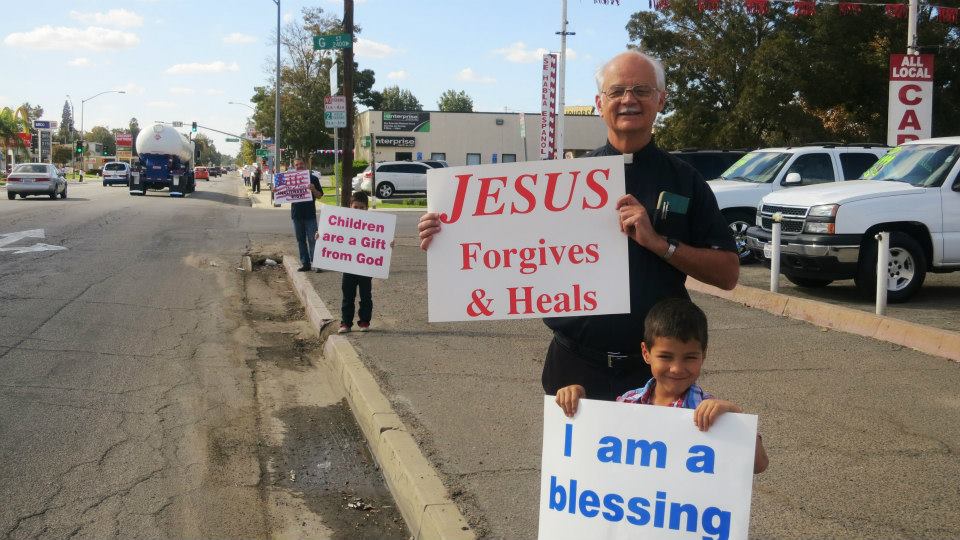 More Life Chain photos
A Channel 23 news report on the Life Chain captured some beautiful stories of children whose lives were saved from local abortions.
If you are interested in being a part of a team to plan next year's Life Chain, please contact Tim at (661) 412-2291.